Experience The Power Of MiaRec
Discover how MiaRec's Customer Engagement Suite can give you total customer insights by humanizing your call center data — enabling you to improve customer experience and drive Digital Transformation all while being compliant, secure, and reliable!
Get A Clear Understanding
Get a crystal clear understanding of MiaRec's features and how you can benefit from them.
Experience The Ease Of Use
Enjoy MiaRec's easy-to-use and intuitive user experience our customers always rave about.
Get Blown Away
Prepare to get blown away by MiaRec's breadth and depth of amazing features.
Have Questions?
How long does a typical demo last?
The demo's length depends on your unique situation, how many business scenarios you are trying to solve, and how many questions you have. We usually aim for about 60 minutes, but it can be shorter or longer if needed.
Can I play around with the tool?
Having experienced other solutions in the market, engineers and call center managers often cannot believe how easy to use and intuitive MiaRec is. After the demo, you can get access to a free, no-strings-attached 30-day trial where you can explore our solution at your own pace!
What comes after the demo?
We are here to help you make the right decision for your organization. This means you will receive support where you need it, but no hard sales pitch, no pressure, and no dirty tricks. Our mission is to build and nurture long-lasting, mutually beneficial relationships with our customers.
I am a Service Provider. Can I schedule a demo?
Yes, absolutely. We closely work with a number of Telecom Service Providers and other partners around the world and we would love to show you our Customer Engagement Suite and discuss how you can utilize it for your customers.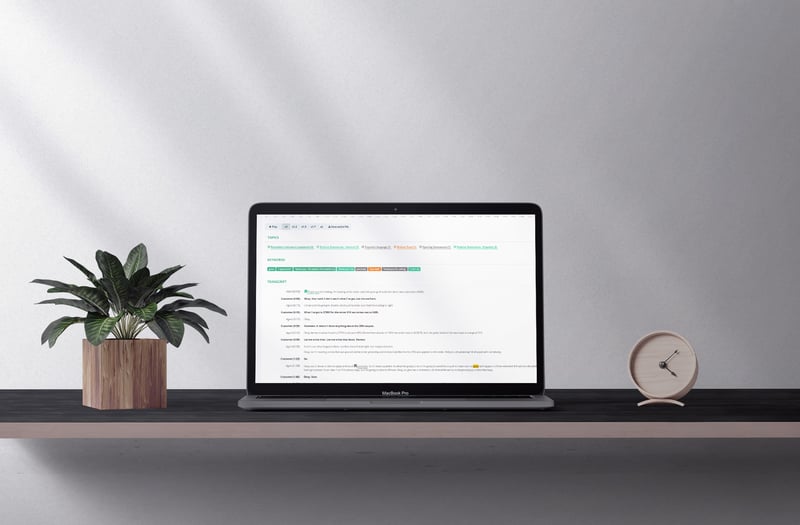 Ready To See How MiaRec Can Help Your Organization?
Book your personalized product demo today to find out!