Experience The Power Of MiaRec
Discover how MiaRec not only records customer interactions compliantly and securely but also enables you to maximize efficiency and enhance customer relationships with state-of-the-art AI and machine learning-powered Voice Analytics.
69% Higher Customer Satisfaction With MiaRec
Drastically improve your service quality which leads to an increase in customer satisfaction/loyalty, more referrals, better profitability, and higher revenue.
Eliminate Over 20% Of Repeat Calls By Resolving Calls Faster
With MiaRec, training and managing your agents is easier and more precise, so customer issues get resolved faster, and First-Call-Resolution (FCR) rates significantly improve.
Track & Score Sentiment For 100% Of Your Calls
With MiaRec, you can automatically track and score customer and agent sentiment for all calls. No more painstakingly re-listening and manually scoring calls.
Have Questions?
How long does a typical demo last?
The demo's length depends on your unique situation, how many business scenarios you are trying to solve, and how many questions you have. We usually aim for about 60 minutes, but it can be shorter or longer if needed.
Can I play around with the tool?
Having experienced other solutions in the market, engineers and call center managers often cannot believe how easy to use and intuitive MiaRec is. After the demo, you can get access to a free, no-strings-attached 30-day trial where you can explore our solution at your own pace!
What comes after the demo?
We are here to help you make the right decision for your organization. This means you will receive support where you need it, but no hard sales pitch, no pressure, and no dirty tricks. Our mission is to build and nurture long-lasting, mutually beneficial relationships with our customers.
I am a Service Provider. Can I schedule a demo?
Yes, absolutely. We closely work with a number of Telecom Service Providers and other partners around the world and we would love to show you our Customer Engagement Suite and discuss how you can utilize it for your customers.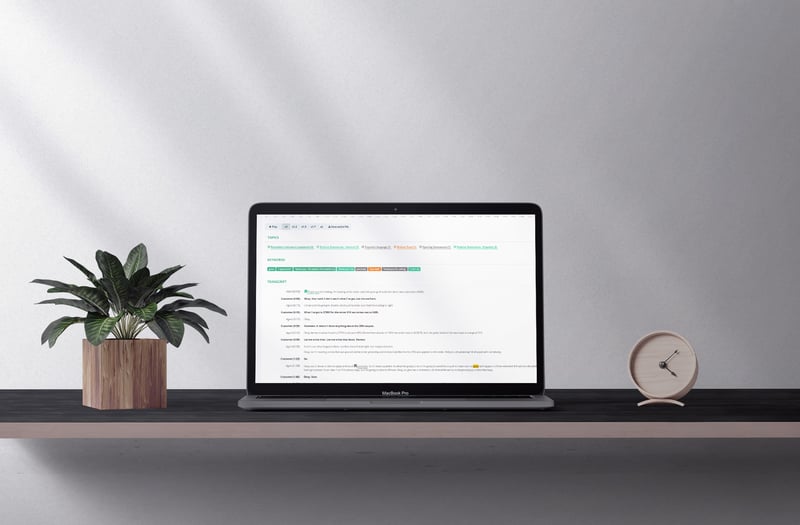 Ready To See How MiaRec Can Help Your Organization?
Book your personalized product demo today to find out!